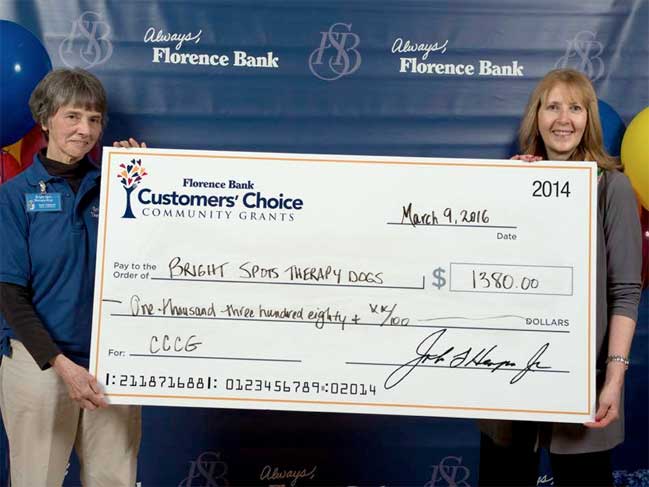 Bright Spot Therapy Dogs is grateful to be a recipient of a 2015 Customers' Choice Community Grant. The grant will be used to train and certify new therapy dog teams that will strengthen our established programs that provide wellness through the human-canine bond to people of all ages in healthcare and educational settings throughout western Massachusetts.

Thank you to ALLl who voted for Bright Spot making it possible for us to win a Customers' Choice Community Grant again this year. Voting for 2016 began on January 1st, so it's not too early to VOTE for this year. Help us win three years in a row!

Pictured accepting the check for $1380.00 at the Florence Bank Customers' Choice Community Grants Award Reception is Patti Tibbetts, Bright Spot Board of Director/Membership Coordinator, and Diane Gould, Senior Vice President of Florence Bank.
---